Rolls® Smart-filter for herbal mixtures
Pre-rolled tips are especially designed to prevent scratchy throat, cough, hot smoke and inhaling harmful substances.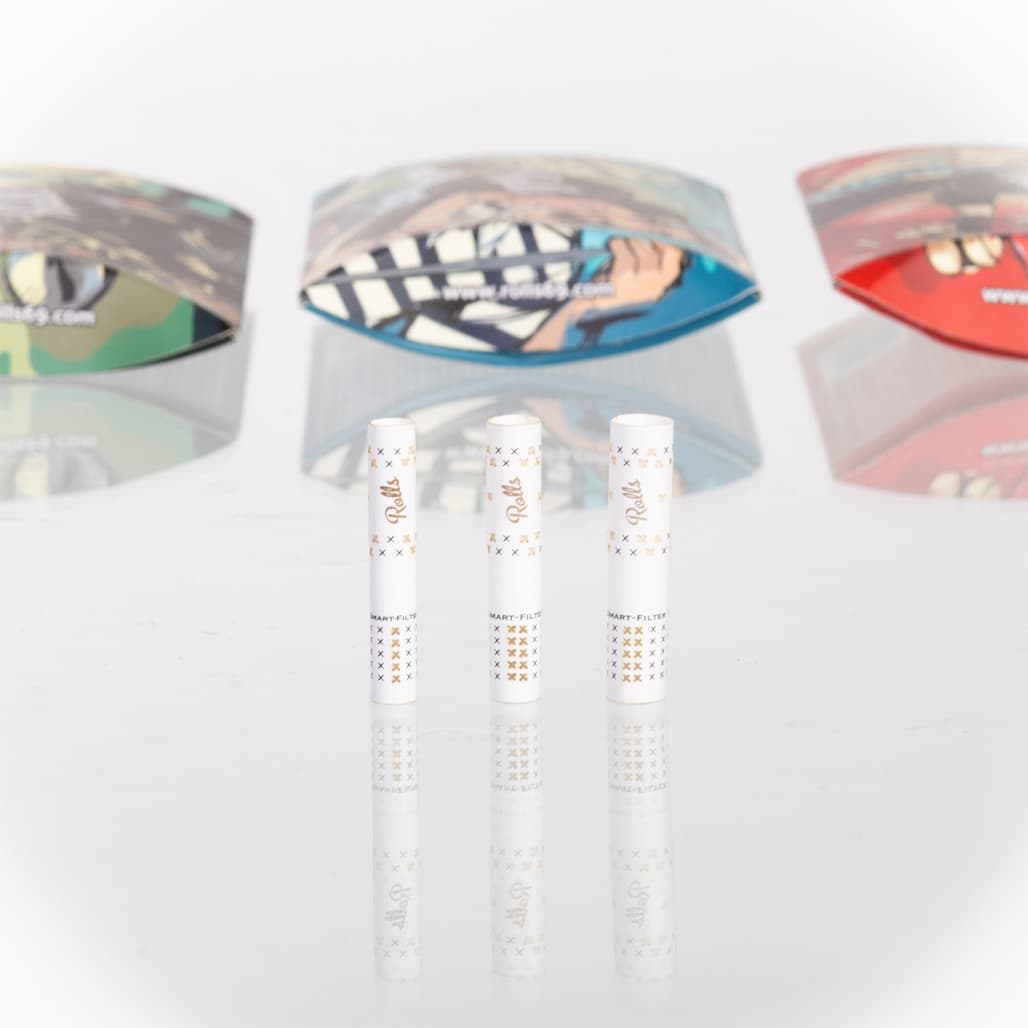 Waste Elimination

When used correctly Rolls are able to eliminate most impurities, and can stop many more harmful substances passing through.

Suction of Papers

The holes in the top part create a vacuum around the perimeter of the filter and the mixture always has "great draught".

Cooling System

Unique laser technology created "cooler" allows smoke to regulate in temperature, so you can enjoy your herbal mixture.

Ready to Roll

Designed in an optimal size, they are easy to roll and easy to hold, just wrap 1/2 of the filter inside the rolling paper and continue as usual.
Original Accessories
Rolls selection of Genuine Accessories offer you the opportunity to personalize your life style with unique gadgets. Don´t be at the party. Be the party!

Golden moments with Shine
Exclusive Shine® 24k Rolling Paper. Pure 24 carat gold provides an unforgettable experience and is the perfect gift for every occasion.